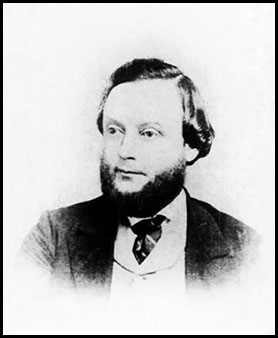 (Born: February 3, 1825 - Died: March 14, 1870)
American bookseller, publisher and autograph collector. Oscar T. Keeler was born in New York, the son of Amos Keeler (1794-Ca. 1860) and Jane Bryant (or Briant) (1804-ca. 1870). About the age of 19, he appears to have moved on his own to Columbus, Mississippi. He was married twice, first to Amanda M. Hendrick (1829-1849) on March 2, 1845 and later to Eliza Daniel Hendrick (1825-1915) on May 9, 1850. He published Keeler's Almanac, beginning in 1845, and then annually 1847-1860. He is buried in Friendship Cemetery, Columbus, MS. In the census records for 1850 and 1860, he is listed as a merchant. A prospectus for the Mississippi Almanac of 1859 gives his profession as an Auction and Commission Merchant and General Agent.
In Godey's Lady' Magazine (January 1853, vol. 46, no. 1, p. 88) appears a brief notice of his Almanac:
Keeler's Mississippi Almanac. O. T. Keeler, Columbus, Miss. — A capital little work, and its editor and publisher a most sterling man; everybody who knows him respects him. Mr. K. acts as agent in Columbus for nearly all the Philadelphia publications, and a good agent he is.
One of the treasures of his autograph collection was an 1856 manuscript for Clement Moore's "A Visit from St. Nicholas" (now in the Huntington Library). In 1841, he was still living in New York, as attested by a request for an autograph from William Cullen Bryant, with Bryant's reply dated September 30, 1841, noting Keeler's address as 33 William Street. By 1842, he had evidently moved to Philadelphia.