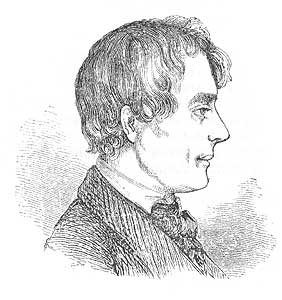 (Born: October 26, 1816 - Died: January 21, 1850)
American author and poet. He married Anne Corbin Burwell on April 11, 1837. They had three daughters. In 1834, he attended the College of New Jersey. In 1840, he was living in Winchester, Virginia. He is buried in Old Chapel Cemetery, Millwood, Clarke County, Virginia.
His brother was John Esten Cooke (1830-1886), a novelist who also wrote a criticism of Poe, for which the manuscript remained unpublished until 1946.