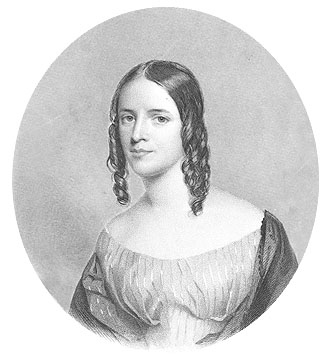 (Born: October, ca. 1812 - Died: June 3, 1877)
American historian and poet. Elizabeth F. Lummis was born in New York City. Her parents were Sarah Maxwell and William Nixon Lummis. She married William Henry Ellet about 1835. She is at the core of a particularly unpleasant episode in Poe's life.
Although she railed against him in life, when Mrs. Ellet performed an evening of recitations in Philadelphia, DC in 1855, she ended with a particularly dramatic rendition of Poe's "The Bells" (see National Era, March 15, 1855, p. 43, cols. 3-4, signed "Æola").