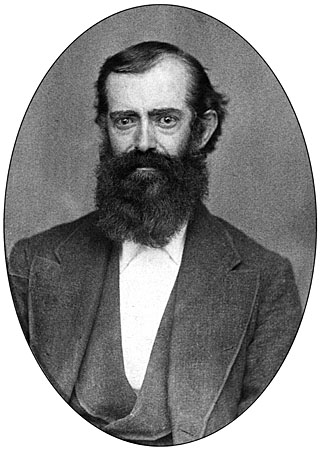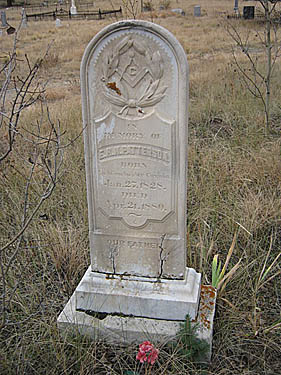 (Born: January 27, 1828 - Died: April 21, 1880)
American journalist and editor. He was born in Winchester, VA. In 1835, his father, John B. Patterson, moved to Oquawka, IL, where he founded the Oquawka Spectator. In 1836, Edwin and his mother, Mahala Jane Norton, joined his father. On his 21st birthday, Edwin inherited control of the Spectator. He corresponded briefly with Poe in 1849, ultimately agreeing to assist Poe in establishing the Stylus, but Poe died before the plans could be finalized or Poe's dream magazine became a reality. Although sources state that in 1859, Patterson moved to Colorado, where he remained until his death, the US Census for 1860 lists "Edwin H. N. Patterson" as a printer, living in Oquawka. (He is noted as having $1,800 in real estate, and $3,000 in personal property. Three children are listed: Harry, aged 7; Metta Jane, aged 4; and Norman L., aged 1. Metta Jane was later Metta V. Darch.) According to the US Federal Census Mortality Schedules for 1880, which lists the month but not the full date, the cause of death was "brain disease." (His obituary from the Colorado Miner gives the cause of death as "softening of the brain.")
In the Spring of 1850, E. H. N. Patterson went to California, presumably to try his hand at panning for gold, but with no success, he quickly diverted his attention to travel, crossing the Isthmus of Panama and briefly visiting Cuba before returning home to Oquakwa. E. H. N. Patterson married Laura Phelps, Jan. 1, 1852, in Henderson, Co., IL. She was born May 11, 1832 and died Sept. 25, 1867. She is buried in the Oquawka Cemetery. At least one source erroneously lists his name as Edward. The Poe Log gives his middle names a Horton Norton, but this seems highly unlikely. (Another undocumented source gives the first middle name as Hamilton.) The Henderson Family geneology (pp. 104-106) states that E. H. N. Patterson went to Colorado in 1875, and became editor of the Colorado Miner (Georgetown, CO). According to the obituary printed in that newspaper on April 24, 1880, he took the helm of the Miner in 1873. He is buried in Alvarado Cemetery, near Georgetown, CO. His tombstone confirms his birth and death dates, but unhelpfully gives his name only as E. H. N. Patterson. His tombstone also prominently features the symbol of the square and compass, proudly indicating that he was a Mason.
An account of his funeral (printed in the Colorado Miner for May 1, 1880) shows that Patterson was an extremely popular person: "On arriving at the depot it was found that the five passenger coaches forming the train were not sufficient to accommodate all who wished to attend the guner, and a flat car had to used for this purpose." The same article states that the church was filled to capacity, and that procession included eighty members of the A. F. & A. M. Masonic Fraternity, of which he had been a member, and "hundreds of citizens desirous of paying their last respect to the honored dead."
As a journlist, Patterson sometimes used the pen name "Sniktau," which also became a nickname, sometimes shortened as "Snik." He claimed that it was a name given to him by Indians, but it seems more likely that he adopted it from a fellow journalist named W. F. Watkins, who created the pen name "Sniktaw" by reversing the order of the letters in his last name. Whatever the origin of the name, Mount Sniktau (one of many peaks in the Rocky Mountains, near Denver, CO), is named in honor of Patterson.
The only two known portraits of Patterson are in the collection of History Colorado (in Denver, CO). Both show him with a dark and bushy beard, although the other portrait clearly shows him as much a younger man. History Colorado also has a small collection of material by and about Patterson (MSS.481), donated in 1919 by his son, Norman L. Patterson.